Donegal's Junior Minister Dinny McGinley is going abroad for St.Patrick's Day but his mileage claim is hardly going to rock the boat.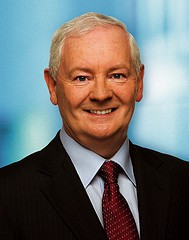 The Fine Gael politician is one of 15 Ministers going overseas for March 17th.
But while other Ministers travel to the likes of China, America and Australia. Minister McGinley is travelling a little closer to home as he travels to Scotland.
Minister McGinley will take the short journey to Edinburgh and Scotland.
Taoiseach Enda Kenny has warned Ministers to keep their expenses bill as low as possible.
You could do worse than take John McGinley buses to Scotland Dinny!!
Government spindoctors are keen to point out that expenses are being kept to a minimum.