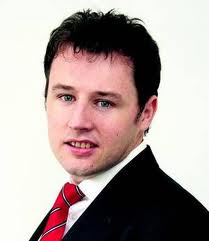 Fianna Fáil Spokesperson on Children Charlie McConalogue has said that patients in Donegal and across the country are facing bigger bills under the health reform plans being pursued by the Minister for Health James Reilly.
New research shows that the Government's plans change Ireland's health service to the Dutch health model will cost patients more and make matters worse.
Deputy McConalogue was reacting to research in the British Medical Journal which shows that the Dutch model of health service has led to more inequalities and bigger bills for patients. People with disabilities and chronic illnesses find it particularly expensive now under the Dutch model.
The Donegal TD claimed: "Fine Gael & Labour's plans to introduce universal health insurance are in chaos. I have spoken to many families and individuals across Co Donegal who are abandoning private health insurance due to spiralling prices.  Nationally, more than 66,000 people abandoned their health insurance cover last year, leading to increased strain on an already overstretched public system.
"With the Government now one year in office, people are wondering what happened to the commitment in the programme for Government to 'act speedily to reduce costs in the delivery of both public and private health care and in the administration of the health care system.'
"It is time that Minister Reilly listened to patients who are crippled by medical bills, and learned from independent research on the Dutch model before it is too late. People in Donegal and across the country are already unable to pay for private health insurance because of cost hikes.  We do not need to dismantle our health system further, making it more difficult for all people to access quality healthcare," said Deputy McConalogue.
Tags: