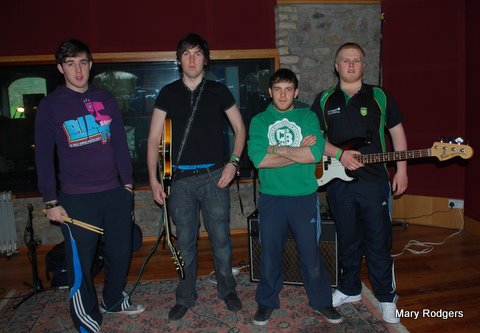 THIS is top Donegal band Mojo GoGo – locked away for a whole week!
But fans needn't worry too much. They aren't behind bars.
The lads are laying down some tracks at a studio in Co Westmeath.
Niki Pollock on Guitar and vocals, Keelin Gallagher, Bassist and singer along with guitarist Paul Rodgers and drummer Jordan Carty look as if they are having a whale of a time at the luxury Grouse Lodge studios.
And if they run out of ideas for new songs, they can always hit the pool.
Said Jordan: "Heading off to the Studio for the week with Mojo GoGo and Crew. Clients that have recorded in this studio include: Michael Jackson, R.E.M, Stereophonics, Bloc Party, Muse and so many others. So excited."
Local fans can catch the band live at the Balor Theatre in Ballybofey on March 24th.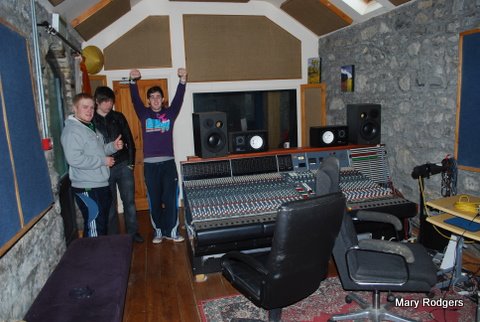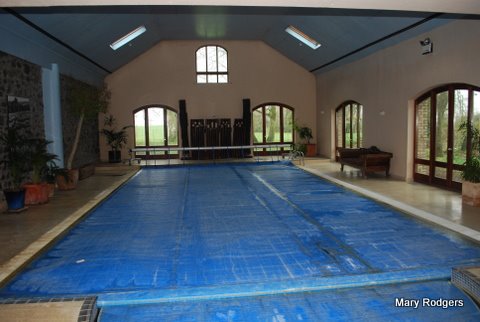 Tags: