People power may yet save Lifford Hospital after Health Minister James Reilly met a delegation representing the medical facility.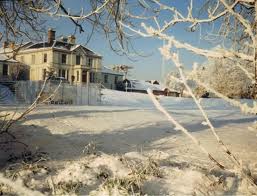 Minister Reilly said the hospital will NOT close this year and said he wanted suggestions on how to keep it open.
A three month consultation process is ongoing into the future of the facility which has been scheduled for closure by the HSE.
Fine Gael Minster Dinny McGinley arranged yesterday's meeting between himself, the Health Minister, Senator Jimmy Harte and local GPs and campaigners.
Senator Harte welcomed the meeting which took place in Leinster House.
" The meeting was arranged by Junior Minister Dinny Mc Ginley I was present with the local GP's from Lifford together with Save Lifford Hospital Group members.
"During the meeting I was heartened to hear that Minister Reilly is keen to get more information from the GP's and the community when he was presented with plans for a 22 bed facility, to be financed by local fundraising.
"He is in no doubt about the desire in the community to retain the facility and I congratulate the Save Lifford Hospital Group and the local doctors for their well prepared presentation to the Minister."
"The clear message from the Minister is that there will be no closure of Lifford Hospital in 2012 and it's now a matter of putting forward a workable plan to maintain the services at the facility. As well as being a long stay unit Lifford also caters for step down patients from Letterkenny GH and this is something that is crucial to both hospitals.
"Lifford Community Hospital has no issues with HIQA ( The Health Information Quality Authority) following their recent inspection. I hope that this meeting can now give the local community and the patients some comfort pending further negotiations with the Minister, the HSE and the local GP's and community"
Tags: