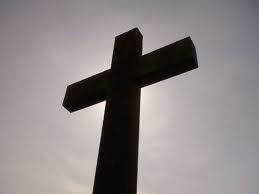 NEWSLETTER
St. Patrick's Church, Donegal Town Fr. Willie Peoples 074-9721026
Saturday 10th 10.00am
6.00pm Mary & Terence Woods – Anniversary
Sunday 11th 9.00am
11.30am Seamus Mc Carron – Anniversary
Monday 12th 9.30am
Tuesday 13th 9.30am James Carr – Anniversary
Thursday 15th 9.30am Paddy Rooney – Anniversary
Friday 16th 9.30am Bella Mc Loone – Anniversary
Saturday 17th 9.00am Feast of St. Patrick
11.30am Aggie Mc Daid – Anniversary
6.00pm
Sunday 18th 9.00am
11.30am Tessie Mc Groarty – Anniversary
DIVINE MERCY CHAPLET & BENEDICTION this Sunday the 11th and next Sunday the 18th at 5.00pm
TROCAIRE BOXES are available at the back of the church
EUCHARISTIC ADORATION – St. Patrick's Church on Thursdays, from 10.00am –9.00pm. All Welcome!
PARISH PILGRIMAGE TO LOURDES
This tour departs on July 16th ex Belfast, 5 nights Hotel Panorama – €709.00 per person sharing. For further details contact – Bob/Annie Faulkner – 0749721071or 087 4036252, Maura Caldwell – 0749723103 or 086 8875787, Patricia Ward -0749721737or 086 8855165, Joe Quinn – 0749722119 or 087 8362727, Fr. Peoples – 0749721026
FIRST HOLY COMMUNION – 2012 – St. Patrick's Church.
GaelScoil Na gCeithre Maistri – 28th April, 11.00am Mass. – Scoil Aodh Rua Agus Nuala – 5th May, 11.00am Mass
St. Agatha's Church, Clar Fr. Danny Mc Brearty 074-9721093
Saturday 10th 6.30pm Dan Boyle, Annie Stewart, Con Boyle – Anniversary
Sunday 11th 10.30am Gerry Mc Keown – Anniversary
Saturday 17th 10.30am St. Patrick's Day – James Hilley and Sr Valentia Hilley – Anniversary
6.30pm Cassie and Christie Meehan and the deceased members of the Meehan family – Anniversary
Sunday 18th 10.30am Brede Hyland – Anniversary
PRAYERS REQUESTED FOR Mary Geary – Anniversary
MASSES DURING THE WEEK Monday, Thursday & Friday – 10.00am. Wednesday – 7.00pm.
EXPOSITION OF THE BLESSED SACRAMENT -Tuesday from 3pm -7pm in St Agatha's Church, Clar.
CEMETERY SUNDAY MASS Sunday 8th July at 10.30am, in St Agatha's, Church, Clar. Please tell your family and friends.
CONFIRMATION for the children of the parish will be in St Agatha's Church, Clar on Saturday, 24th March 2012 at 11.00am Mass.
FIRST HOLY COMMUNION will be in St Agatha's Church, Clar on Saturday, 19th May 2012 at 11.00am Mass.
SCOIL AODH RUA AGUS NUALA
Junior Infant enrolments for September 2012 will take place on Wednesday 14th March between 1.00pm-3.00pm in the Nuala building. Enrolment forms available on the day or from Secretary's office (0749722661)
SUPPORT GROUP FOR BEREAVEMENT & PERSONAL LOSS
A Group is being established to assist with Bereavement and Personal Loss. Monthly meetings on the second Thursday of each month. First meeting will be held on Thursday March 15th at 8.00pm at The Solace Support Centre St. Joseph's Avenue. Feel free to come along and bring a friend.
D.A.R.A.
There will be a Regional Meeting in the Abbey Hotel on Wednesday 14th March at 11.00am Lunch will be served at 1.00pm
LEGHOWNEY DRAMA GROUP
"Strictly for the Birds", A 3 – Act Comedy by Sam Cree, begins on Sunday 11th March and runs through to St. Patrick's Night, with the exception of Wednesday. Show starts at 8.3pm sharp. Matinee on Sunday for children and OAP commencing 2.00pm
LINEDANCING CLASSES
Will commence on Friday 9th March and every Friday from 10.00am – 11.00am in the Dance Studio, Drumlonagher, (behind Solo Stores). No dance experience needed. Admission €5. All welcome. Come along and have some fun!
DONEGAL WOMENS NETWORK
There will be an Open Day and International Women's Day Celebration at 6 Tirchonaill Street, Donegal Town, on Thursday, 15th March 2012. It commences at 10.00am and continues until 4.15pm. A light lunch, Tea and Coffee will be available. Julie Voss, Parentstop, will be joining us to talk about support services and to answer any questions parents may have.
dtkiltd@gmail.com
Tags: