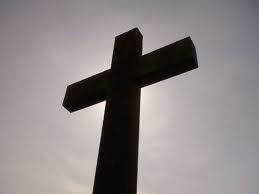 Schedule of Masses
St. Mary's, Kincasslagh:
Next weekend
Saturday @ 7.30 p.m.
Sunday @ 10.00 a.m.
Next Week
Mon, Tues & Thurs @ 10.00 a.m.
Wednesday at 7.00 p.m.
Friday @ 7.30 p.m.
Saturday @ 11.00 a.m. St. Patrick's Day
St. Columba's, Burtonport:
Next Weekend
Saturday @ 6.30 p.m.
Sunday @ 11.00 a.m.
Next Week.
Mon, Tues, Wed, Thurs @ 10.00 a.m.
Friday @ 6.30 p.m.
Saturday @ 11.00 a.m. St. Patrick's Day
Lay Apostolate Prayer Group 2nd Monday of the Month in the Oratory @ 6.30 p.m. All Welcome.
Anniversaries & Masses
StC= St Columba's. StM= St Mary's.
Mary Kate and James Michael O'Donnell, Sat 10th, StC
John & Mary McQuillan, Sat 10th, StM
Charlie Ward, ashes present, Sun 11th, StM
Mass of the people, Sun 11th, StC
Claire McCole, Burtonport and her brother Eamonn, Tuesday, StC
Mary Breslin, Roshine Lodge, Months mind, Fri, StC
Rosaleen & Doalty Sharkey, Mullaghderg, Fri, StM
Mary Boyle, Sat morn, StM
Patrick O'Donnell, Milltown, Sat evening, StC
Anthony & Mary Cork Boyle, Sun 18th, StM
John Connaghan, Cloughglass, Sun 18th, StC
Fr. Jimmy Tormey, Dublin and Peru, who died on Wednesday.
Tony O'Donnell, Gortnasade and Dublin
Kate & Brian Ward, whose anniversaries occur at this time.
Stephen Campbell, Birmingham, son of Jimmy Campbell, formerly Rampart, who died recently.
May they rest in peace.
Fundraising Events
Caislean Oir, Annagry
Quiz on Wednesday. Teams of 4, €20, 10 p.m. Your support is appreciated! Best wishes Bosco!
You Shall be my Witnesses
Well done to the Leaders and candidates who participated in the second night of the confirmation programme on Thursday evening. The next session is Thurs 15th March at 7.00 p.m.
St Patrick's Day celebrations – Burtonport
Come and join us on St Patrick's Day 12 – 2 in St Columba's community centre, Acres, Burtonport, for our annual celebration of Irish culture. Entertainment is free and includes marching bands, trad music and dancing, games, tea/coffee and stew etc… Any donations and takings on the day will go towards the LIFE BOAT FUND and the LOCAL SUMMER FESTIVAL FUND.
This event is a bring and share event which means that we would encourage you all to bring along a tray of sandwiches, packet of biscuits/buns or some traditional baking, to share with others over a cup of tea and some craic. In past years we have run out of food so we need as many donations of food as we can get. Donations of gifts which can be used as prizes are also welcome prior to the day
We would also appreciate help setting up the evening before. We will be at the community centre from 8.00 on 16 March if you can help with the set up or if you'd like to drop in some baking. Looking forward to seeing you. Thanks.
St Patrick's Day Parade – Dungloe
The St Patrick's Day parade will commence at 3.30pm on Saturday afternoon and will have Marching Bands, Floats, Vintage Tractors, Rally Cars and much more! There will be traditional music throughout the pubs during the day and night, and don't forget the Rugby: Ireland will be playing England at 5pm, so bring all the family to town in their best Ireland jerseys. To enter a float contact Emma on 087 9232845 or Crona on 086 8856946. All bands, floats and participants are asked to be at the St. Crona's National School at 3.00pm sharp.
Letterkenny Alzheimer's Support Group
The next meeting of the Letterkenny Alzheimer's Support Group will take place for 7:30 to 9 p.m. on Tuesday 13th March at the Cheshire Apartments, Long Lane, Letterkenny. For further details contact the office on 074 97 22795.
Ring for Renewal
We are asking people all around Ireland and the world to "Ring for Renewal" on St. Patrick's Day (17th March). This is an invitation to pause on the journey of life, to withdraw from busyness for a moment, to reflect on how we can renew as people and as members of the Church as we prepare for the International Eucharistic Congress.
What bells will be ringing that day?
Chapel Bells will ring this day after masses.
We also invite the faithful at home to pause and reflect as they ring a bell at any time of the day.
Ringtones of the Eucharistic Congress Bell chiming are available to download on mobile phones from the Congress website for those who wish to.
Graveyard Sunday
Graveyard Sunday will be on the weekend of the 5th and 6th August. Kincasslagh Graveyard will be blessed after Mass on Saturday evening 5th August and Cruit Island graveyard after 11.00 a.m. Mass in St. Columba's on Sunday Morning. A service will be held in Belcruit Graveyard on Sunday afternoon at 5.00 p.m.
Haiti Appeal
Adrian Ward has decided to return to Haiti this year again to help the less fortunate people. He will be having a Church Gate Collection in Kincasslagh and Acres on St. Patrick's Day.
NYP: Continued success to Active Zone Members in their last leg of the challenge to increase the overall amount of weekly physical activity, sport and exercise they carry out. Press Gang is running an Art Competition, themed 'Easter Spring'. All entries should be on an A4 page, in either paint/colouring pencils. Send in pictures to Rosses NYP, Quay Road, with name and contact number on the back. Tel: 9561931
Scoil Mhuire, Belcruit
Enrolment forms are now available for anyone wishing to send their child to Scoil Mhuire, Belcruit in September.
Keadue Rovers
Weekly bingo and fortnightly lotto continues in Kincasslagh Hall on Friday nights at 8:30pm. The clubs lotto jackpot now lies at €2300 and will be drawn next Friday 16th March. Following Keadue's league victory last weekend they are still top of the Div 2 table with one game left on 1st April in Ballybofey. Hopefully the club will go on to be promoted in the next few weeks. Well done to the entire club on a fine season so far.
Visitation
My apologies as I didn't manage Fridays visitation this week. I will finish my rounds this Friday.
IEC Adoration in our Parish
For the next few Sundays of Lent there will be exposition and adoration of the Blessed Sacrament after Mass for one hour.
Tags: