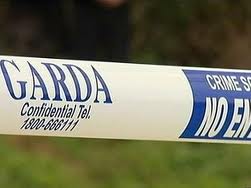 GARDAI are said to be following a definite line of enquiry following the 'despicable' burglary at a special needs school in Co Donegal.
As donegaldaily.com reported on Friday night at least one thief wreaked havoc at the pre-school HSE facility at Ballaghderg, Mountain Top in Letterkenny.
The thugs smashed their way into the school – which caters for disabled pre-school children – and tried to wreck the place.
They kicked over furniture and busted open cupboards, before making off with a petty cash box.
Gardai have confirmed that forensic officers have examined the scene.
Children who attend the school had to be turned away on Friday as the clear up got underway.
Gardai say the incident was despicable.
Sources say they believe they have CCTV pictures of the suspect and are hoping they can catch the man concerned.
On Friday one Garda told us: "We have to deal with burglaries all the time but it takes a particular type of criminal to break into a special needs school and steal money from them because that's what has happened here – this thief or thieves have taken money from some of the most vulnerable people in our society."
Last night another source told  us: "We have managed to obtain CCTV pictures and we are hoping to identify this burglar very quickly."
It's understood Gardai may be linking the theft to a series of break-ins in the past week in the same area.
Burglars also targeted offices at Mountain Top quarry on Thursday night/Friday morning.
Also last week burglars crashed a car near Kilmacrennan.
As Gardai carried out a follow-up operation, the thieves broke into a house in the area and made off with the family car.
Anyone who can help Letterkenny Gardai catch those responsible for the school break-in are asked to call the town Garda station on 0749167100.
LEAVE YOUR COMMENT BELOW
© 2012 donegaldaily.com, all Rights Reserved
The copying, republication or redistribution of donegaldaily.com Content, including by framing or similar means, is expressly prohibited by law.
Follow us on www.twitter.com/donegaldaily
Follow us on www.facebook.com/donegaldaily
Tags: