A Donegal musician is living the rock and roll dream by working with some of the world's best-known bands and musicians.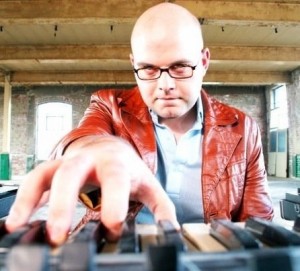 Lifford man Mike Keeney, himself an accomplished musician having fronted his own band, studied music at Masters Level at Queens.
He went on to become Head of Music at North East Regional College in Bangor at age of 23 before leaving that a couple of years later to pursue the music business with his then band Leya.
They were signed to Rubyworks in Ireland releasing one album supporting Snow Patrol, Embrace, Franz Ferdinand etc along the way.
The band never never took off for them so they parted ways and Mike has been working in production/ studio work mostly since then.
Has recorded albums like the Celtic Thunder album with Phil Coulter and crew which went to the top of the US billboard charts.
Last year he recorded a new album with X Factor's Mary Byrne, while in between he has in between recorded the movie soundtracks for two movies, Heartless directed by Ridley Scott http://www.imdb.com/title/tt1220214/ and Killing Bono http://www.imdb.com/title/tt1535101/ alongside his long time friend and collaborator Ciaran Gribbin from Derry.
He has recently worked on orchestral arrangements for Duke Special "Under the Dark Cloth" album in association with the RTE concert orchestra.
In January, Mike was asked to come out to Melbourne to record INXS new single which they were recording with their new vocalist – Ciaran Gribbin!!
His latest projects have seen him relocate to Donegal again, working on new albums with Belfast songsters Duke Special and Foy Vance.
While back in Donegal, Mike can catch up with his family including parents Packie and Kathleen.
One of his cousins just happens to be a certain half-decent goalkeeper by the name of Shay Given and both are the exact same age and grew up together.
All of which begs the question – why wasn't Mike asked to record the official Euro Song for this year's trip to Poland?!