As television adverts go, it might not be the kind of publicity package which tourist groups across Donegal might have been hoping for.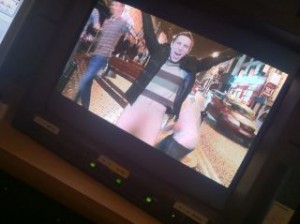 RTE's Republic of Telly cameras landed in Letterkenny a few weeks back.
And the results were shown this evening.
There were plenty of familiar faces (and other body parts) on display as the cult TV show set up their cameras in the early hours of the morning on the town's Main Street.
The overall result was a drunken orgy of flashing, swearing and whatever else goes when you stick a camera on a street in front of 'merry' revelers at 2am.
Those who appeared on camera may not have expected to appear on national television when they sent their 'messages' out.
But needless to say, their Facebook and Twitter accounts are buzzing tonight.
Yep – Donegal – up here it's certainly different!
Tags: