Inishowen-based TD Charlie McConalogue has welcomed the commitment from Vodafone to improving 3G coverage in Inishowen and across Co. Donegal.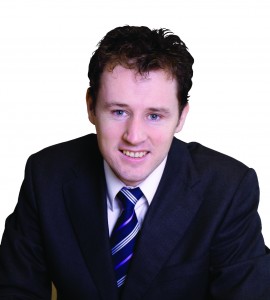 It follows confirmation from Vodafone that they have carried out a full audit of their services in Inishowen with a view to continuous improvement of 3G coverage in the peninsula.
The Fianna Fáil TD said, "Inishowen provides a challenge for telecoms providers for mobile coverage due to the mountainous terrain and proximity to the sea.
"However, I am pleased that Vodafone has reaffirmed its commitment to Inishowen by carrying out a full audit of the peninsula following concerns I raised with them of mobile 3G services in the Clonmany area and while it is technically not feasible to resolve all problems, I am pleased that every effort is being made to improve services".
Vodafone has confirmed to me that they are currently considering further deployment of 3G mobile broadband services throughout the peninsula which they hope to progress towards the end of 2012.
Deputy McConalogue added "I have been pushing for stronger broadband infrastructure in this region for some time. While I appreciate that rural areas can pose challenges to telecoms providers in terms of coverage, I am pleased efforts are continuing to improving the necessary infrastructure all the time."