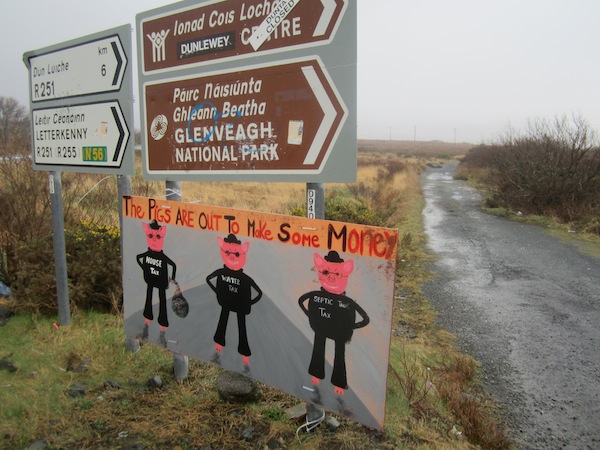 AN astonishing 90% of Donegal households still haven't paid the €100 household charge – even though there's just two weeks left to the deadline.
And the County Council, tasked with collecting the money by the Government, is warning that homeowners will NOT get a bill.
One well-known Co Donegal solicitor told donegaldaily.com that this method of collecting payment "may not be sound in law."
He added: "The Government is relying on media publicity to get this message out and in many circumstances there will be people who do not know about it and if they do not know about it, they cannot pay it.
"There may well be a legal loophole left in this. Time will tell."
Just 14% of people nationwide have so far paid up.
Meanwhile those opposed to the tax, water taxes and septic tank taxes have erected a "Greedy Pigs" sign on the road from Gaoth Dobhair to Dunlewey.
Tags: