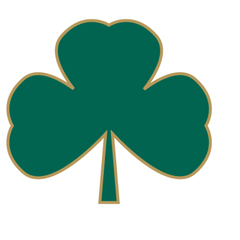 ARDARA: Shop Window Display for the Parade: Businesses in Ardara are getting their windows prepared for the annual St Patrick's Day Window Display. All are invited to get involved and the judge will be viewing all windows prior to the Parade on Sunday. St Patricks Parade and record attempt : There are still a few St Patrick's costumes available at various shops in the town or contact Gerard Slowey on 087 2467969 or Geraldine at the Flower Shop. All St Patricks are to assemble at St Shanaghan House at 2.30pm on Sunday at the latest for registration which is necessary for the world record attempt. All young people in their own St Patricks costume are most welcome and will be registered also. Floats at the Parade : This year will be an outstanding parade with several national newspapers and TG4 planning to record the event. Many floats have already entered and many more are most welcome. Contact Gerard McHugh 087 6488628 to enter. The Parade will begin at 3.30pm approximately, with entertainment at the Diamond, followed by the Parade from the church grounds led by the St Patricks. Many bands will be in attendance. After the Parade a dance will take place in the Hotel with Rambling Fever. The Cunningham McNelis School of Dancing will also perform.
BALLYSHANNON: Annual St. Patricks Day Parade today at 2pm, All floats etc welcome, Prize trophies for best dressed floats and best window display. Entertainment at the viewing stand with "Gerry Singer" and "The Assaroe Ceili Band". Prize Giving at 4pm in Dicey Reillys Function Room-Music by John Meehan. We would appreciate any cups from last year to be left into Dicey Reillys.For Further Information Telephone Brendan on 086 28 36914.
BUNCRANA: The annual St Patrick's Day Parade will take place today at 3pm. Face painting and craic – with plenty of entertainment for the kids. Unconfirmed reports that Susan Boyle might be in town for the parade.
BUNDORAN: This year's parade starts at 3.30pm today. Assemble at East End next to Top filling station.
BURTONPORT: The Annual St Patricks Day Celebrations takes place in the Community Centre between 12 noon and 2pm. This is always one of the main social events in the local calendar and we ask the community to support this event in the way they have over the past few years.
DONEGAL TOWN St. Patrick's Day Parade takes place today at 3pm. All Vehicles & Floats should assemble at Drumrooske Business Park before 2pm. Business owners and drivers must have their own insurance. Vehicles are not covered by the parade insurance and must comply with all road traffic legislation. Bands & Walking Groups: Bands and walking groups should assemble at McPhilemy's furniture store (red shed, Mountcharles Road). Parade Route: The parade will enter the Diamond from Bridge Street past the Abbey Hotel reviewing stand up past Bank of Ireland Upper Main St and turn at Hospital and retrace route back around by Abbey Hotel again finishing at Drumrooske Business Park. Activities: Fun and activities will take place on the Diamond all day. There will be music and craic in the pubs and on the street with quality food at affordable prices available in the restaurants. A selection of shops are opening for your convenience. This promises to be a fun filled day for all the family. Information: For more information contact Linda on 087 65 96242, Pauric on 087 332 3955 or Angela on 087 235 9909.
DUNFANAGHY: There will be something for everyone in Dunfanaghy on this St. Patrick's Day. Firstly the Cloughaneely Marching Band will lead the parade from Moore's shop starting at 1pm sharp. Fancy dress and floats – all welcome! The launch of the St. Patrick's Day Celebrations will take place at the Square. There is also a programme of events in the Ozanam Community Centre from 2.30pm. Adults €5.00, Children Free. Everybody Welcome. An Irish Dancing Exhibition by Maureen Byrne School of Irish Dancing Children Aged 6 -16 years from Dunfanaghy. Set Dancing display by the Madge O'Grady School of Set Dancers. There's lots of visitors in town, so a great atmosphere is certain.
DUNGLOE:  The St Patrick's Day parade will commence at 3.30pm with Marching Bands, Floats, Vintage Tractors, Rally Cars and much more! There will be traditional music throughout the pubs during the day and night, and don't forget the Rugby: Ireland will be playing England at 5pm, so bring all the family to town in their best Ireland jerseys. All bands, floats and participants are asked to be at the St. Crona's National School at 3pm sharp.
GAOTH DOBHAIR:  The parade will start at Bunbeg Crossroads at 2.30pm on Saturday and will end at Molloy's Supermarket car park, in Derrybeg. The parade is organised by Comharchumann Forbartha Ghaoth Dobhair in association with the Gaoth Dobhair Chamber of Commerce.
GLENCOLMCILLE: Mórshiúl Lá Fhéile Phádraig: The annual parade takes place at 3pm. The parade will start in the Folk Village car park and make its way towards Halla Mhuire. The Naomh Columba under 8 and under 10 teams are asked to be in the car park at 2.30pm to take part in the parade.
GLENTIES: Timetable for St Patrick's Day 1.30pm: All people taking part in the Leprechaun World Record attempt to assemble in Cost Cutters car park. 2pm: Participants to be brought in single file to the Bridge on Main Street. 2.30pm: Leprechaun Record Attempt will take place. 3pm: Traditional music session. set dancing and fun activities will take place on the bridge on Main Street. 4pm: Carnival Parade through the street. There will also be entertainment in all the pubs after the parade. There will be good value food available in the hotel, and all the cafe's and restaurants and shop's about town. Traffic restrictions will be in place on the day, so please come along early to avoid delays.
KILLYBEGS: St Patrick's Day celebrations feature Music with the Rockhill Ramblers and kid's entertainment on The Diamond from 2pm. Parade starts from the Vocational School at 3pm. Prize for best float or group. Anyone entering is asked to be at the school by 2.30pm. Enjoy.
LETTERKENNY: The annual St Patrick's Day Parade, which starts at 3pm, will be preceded by family entertainment at Market Square. Speeches from invited guests will follow while awaiting the judges' decision on the parade winners. The annual Charity Dog Show in aid of Irish Guide Dogs will take place in Trinity Hall from 11am to 2pm. To enter, contact Keith at allbreedsdoggroomingcentre@town.ie. St Eunan's GAA club are looking for as many kids as possible to meet up at Tobin's on the Port Rd. at 1:30pm in Club Colours to march in the St. Patrick's Day Parade. Children can be collected at the Car Park beside McDonald's afterwards as that is where the Parade breaks up.
MOVILLE: The St. Patrick's Day Parade will take place at 2.30pm sharp and will feature bands, floats, a concert by local school children preforming music, song and dance. All the usual craic and much more!
ROSBEG Rosbeg Annual St. Patrick's Day Parade starts at 3pm from The Old School. Get involved!! Bring your flags or banners or better still dress up.This will be a great day of entertainment both during and after the Parade. Tea Sandwiches, and Home Baked Fancy goods are "FREE" in Joe Molloy's afterwards. Leprechaun Hunt for Kids, starts at 5pm, Special 'goodie bags" for Kids.
Tags: