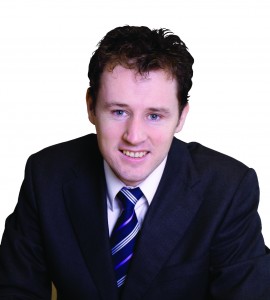 Donegal North East Fianna Fáil TD Charlie McConalogue has called for an extension on the Household Charge deadline in light of a number of legal loopholes that have emerged, the lack of a proper information campaign and the inequalities with payment procedures.
Deputy McConalogue said, "The Government has made a mess of this from the start. The Environment Minister Phil Hogan has been so distracted by rushing through his controversial legislation and scaring people into paying it by the end of March that he has completely abandoned all sense of fairness and procedure.
"With just days to go until the charge must be paid, problems are still emerging with the legislation. The latest comes in the form of a reply to a Parliamentary Question from Fianna Fáil, confirming a blunder in the wording for exemptions applying to State-owned properties. The result is that Government Ministers can technically avoid paying the charge on their own homes. Last week, the High Court allowed a challenge to the household charge based on the fact that the legislation wasn't published in Irish.
"This entire campaign has been based on paying the charge online, which has alienated many older people and others in Donegal who do not have access to the internet or would have difficulty filling in a form online. Many people I have spoken to can't understand why they are unable to pay the charge at their local post office along with their utility bills. However, the Government has failed to involve An Post in the process. It chose not to use An Post to deliver information leaflets, even though this would have guaranteed close to 100% delivery. The result is that with little over a week until the deadline, hundreds of homes across Co Donegal have still not received an information leaflet.
"The deadline of the end of this month is no longer tenable. It is time for Minister Hogan to put his hands up and admit this has not been executed in the right way. He must extend the deadline while legal problems are addressed. He must also put aside his campaign based on fear, and instead employ a proper information campaign allowing people to pay in a variety of ways, including at their local post office. Fianna Fáil is also appealing to the Government to consider households' ability to pay and introduce a number of exemptions for more vulnerable households."
Tags: