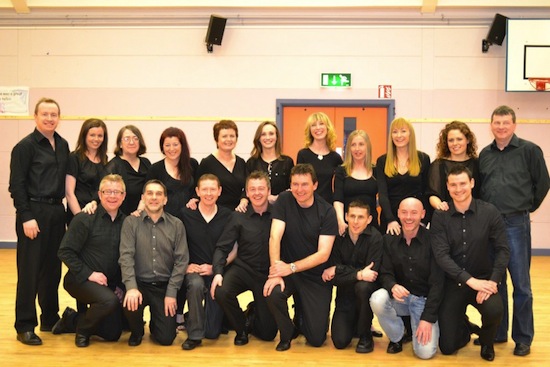 The excitement is building towards this Friday's Strict Come Dancing in aid of the Illistrin Community Developement Association.
Stephen Hasson, chairperson of the Illistrin Community Development Association (ICDA) is hopeful of a great night.
'The ten couples have put in huge effort, it looks like it's going to a sold out show', he said.
ICDA, a newly formed association is raising money to complete a football pitch and running track at the school, Scoil Naomh Fiachra.
'It's a credit to this organisation that they've taken on this event. There is such great support locally', said Mr. Tom Feeney, committee member and principal of the school.
Local Coolboy resident, Anthony Doherty is really enthusiastic about the evening. Dancing with school secretary Kathleen Doherty he said, 'I think we've nailed it. The tension is growing but we are looking forward to the night'.
The remaining couples are:
1. Gary Crossan & Viona Coyle
2. John Burke & Claire Hyland
3. Marty Carlin & Jane Mc Ginley
4. Pat Deeney & Celine Bradley
5. Ricky Boal & Loretta Dunnion
6. Gerard Herity & Doreen Kennedy
7. Paul Skinnader & Emma Mc Menamin
8. Declan Mc Fadden & Nicola Doogan
9. Padraig O' Donnell & Melissa Hanlon
A very small number of tickets are still available from Stephen at 0879151776
Tags: