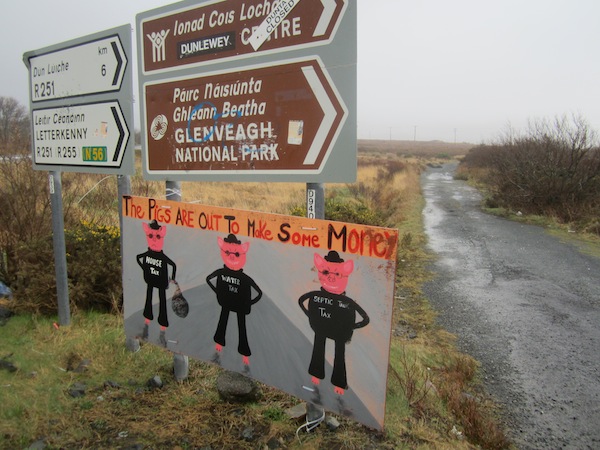 The Can't Pay, Won't Pay campaign says it is angry that Donegal County Council has called on people to pay the Household Charge.
A statement issued today from the Finance Directorate of Donegal County Council warns of cuts in council funding if large numbers do not pay the tax.
But Francis Mc Cafferty of the campaign steering committee insisted: "It is simply not true that money paid in Household Tax goes towards services.
"The money is paid into the Local Government Fund nationally  and is not in any way ring-fenced. If there are cut-backs in council funding it will be because the government have decided to make those cut-backs."
He said the group noted that the council statement says 'Minister Hogan's recent indication' that funds may be withheld from local councils "is proof that this is a deliberate attempt by the government to penalise areas where people have boycotted the tax in large numbers. It is another sign of the government's desperation in the face of massive  opposition to their tax."
He went on: "This is not a charge for services. This is a bondholder tax which aims to pave the way for charges of over a thousand euro per household in property tax and water in future years and we continue to call on people not to register or pay."
Tags: