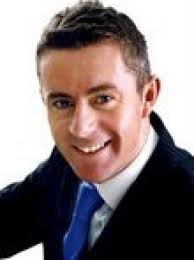 SEVEN more community clinics will close next month due to Government cutbacks, a Senator said today.
Brian Ó Domhnaill said clinics in Brinaleck, Burtonport and Doochary had already shut and said clinics will close on April 2 in Laghey, Frosses, Mountcharles, Dunkineely, Glencolmcille and Kilcar.
Senator Ó Domhnaill has hit out at the Government for not replacing three essential Community Welfare posts in County Donegal brought about through retirement.
Ó Domhnaill told donegaldaily.com tonight: "At a time of rising unemployment and people struggling to meet living costs it is unacceptable for the Government to cut back the Community Welfare Services in the County by not replacing key front line staff positions.
"Instead the Department of Social Protection, who administer the service have decided to reconfigure the CWS within the County. In other words the Department is continuing to follow with this Government's agenda of centralising and cutting key services."
"To date 3 clinics in the County have been closed in Brinaleck, Burtonport and Doochary and on the week commencing 2nd April clinics in Laghey, Frosses, Mountcharles, Dunkineely, Glencolmcille and Kilcar will close.
"Community Welfare Officers who work for the Department of Social Protection but provide clinics from the HSE Health Centres provide on excellent and professional service in County Donegal.
"The type of payments made under various schemes include Rent Supplement, Mortgage Interest Supplement, Back to School Clothing & Footwear Allowance, and the Supplementary Welfare Allowance Scheme to assist individuals who are struggling financially.  CWOs also carry out important work in actively referring individuals to other state agencies and/or voluntary organisations if appropriate to the client needs."
He said the closure of clinics of the nine areas concerned mean that individuals would be expected to travel to clinics up to 10-15 miles away, claiming this is not a possibility for many people as they do not have their own private transport or indeed access to public transport.
"This decision in my view is another attack on the most vulnerable people in our society and it is simply wrong," he said.
"At a time when many families and individuals across the Country are struggling to financially survive – it is absolutely outrageous that the Government would withdraw such an information service from nine centres across Donegal." 

"I have today written to the Minister for Social Protection requesting an urgent review of this decision for the reinstatement of  the CWO service to all the centres which have or are due to close."
Tags: