One of Donegal's best-known companies is looking for dozens of bus drivers to fill dream jobs in Australia.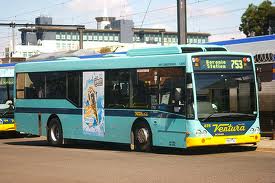 Swilly Drive, in Letterkenny, has been asked by the Ventura Bus Company to locate Irish drivers for positions in their huge fleet Down Under.
Interviews for the $60,000 Aus (€48,000) jobs, which will also include a visa to Down Under, begin in the coming weeks.
Swilly Group spokesman Damien Kerin said it is a once-in-a-lifetime opportunity for many drivers to make a fresh start with their families.
"We tendered for the contract and we were lucky enough to get it.
"Now we are going to begin interviews and find the Ventura Bus Company as many suitable Irish drivers as possible.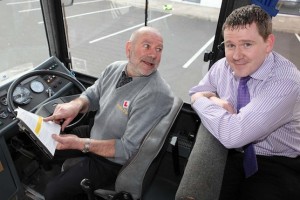 "It's a great opportunity and we are delighted to be involved for what is a good news story for a change," he said.
Mr Kerin said the company have not put a figure on the number of drivers they require.
He said they specifically wanted Irish drivers because of the high level of qualification and because they already have a number of Irish drivers whom they are very happy with.
"If we get one hundred suitable drivers then they will take them. There are a lot of openings at the moment with the company.
"As well as having the right driving license and the right experience, it is important that drivers have a good personality. They will be dealing with the public and that's a huge part of the job requirement," he said.
Ventura are looking for drivers holding a full EU Bus licence (Category D), a minimum of 3 years bus driving experience, excellent customer service skills, references from previous employers and a clean driving history.
Swilly Group senior Instructors will support a recruitment team from Ventura who will be travelling to Ireland in late April 2012.
Short listed candidates will be invited for a formal interview and a driving assessment in Dublin. Successful candidates will then be offered full assistance throughout the visa application and relocation processes by specialist staff from Ventura.