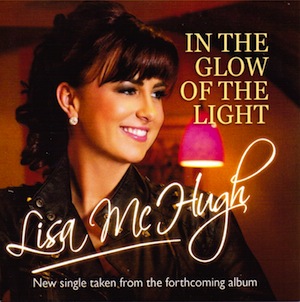 Hello and welcome back to the Country Corner, it's lovely to get a wee break but im back and raring to go!
Country Music News
Johnny Brady – is the name to take Irish Country Music by Storm in 2012. Johnny is a singer/songwriter from Randalstown in Co.Antrim.
He has been involved in the live music industry for almost 20 years, and during this time he has had the honour of working with a host of well-known musicians and performers.
Johnny has a close family connection with the mighty Castleblaney legend Big Tom. Johnny has released a few singles at the moment and his brand new single entitled My Mother, My Teacher my friend is from his forth-coming Cd out in the next month – 12 songs on it – 6 orignal penned songs on the CD.– check out johnny's brand new website – http://www.johnny-brady.co.uk – "Here Comes Johnny"
Lisa Mc Hugh – has just released her brand new single entitled In The Glow Of The Light  this is an original song written by Joe McShane, James Thacker and Margo O'Donnell, the 2nd single from her new CD– Dreams Come To Life – which will be released very soon on the rosette records label.
Simon Donegan from Derry has just released his first CD entitled – That's My Way – 12 tracks on this great  cd from Irish Country to American Country simon has an original song on the cd called The Nights of The Summertime penned by galway singer and songwriter David Maguire – Simon has picked some lovely songs on the new Cd – Simon recorded it with Joe Mc Namee in Ashford Studios in Feeney – joe is regarded as one of the top musicians in Ireland and he plays in the Patrick Feeney Band.
Dominic Kirwan from Omagh in Co.Tyrone has just released his Brand New Cd – entitled – Lord I Hope This Day Is Good – 18 beautiful Gospel and Inspirational Songs on this CD songs include God's Plan, How Great Thou Art, The Old Rugged Cross, Lean On Me and Top Of The World – Don't forget Dominic is on RTE Late Late Show this evening – Fri 23rd March , don't forget check out dominic's website – http://dominickirwan.com/
John Mc Nicholl has just released his brand new single – Even Cowgirl Gets The Blues, this was a popular song from his new Cd Its Your Love so he decided to release the Song along with the Bonus Track – Play The Jukebox penned by Fermanagh man Eamon Mc Philomey . The single is being released to coincide with John's imminent tour with the talented American country artist Georgette Jones, daughter of Tammy Wynette & George Jones, two giants of American Country Music.
Quick Snipets
Malcolm Fisher from Ramelton has released his brand new single with his good friend Pius Doherty – called I Walk the Line Revisted also Trevor Loughrey Orignally from Ramelton has just released his new single called My Bride To Be an original song. Shauna Mc Stravock from Ardboe has just released her brand new single called  It only hurts when I laugh. Joe Moore from Dungiven has just released his brand new single called – Bandy, The Rodeo Clown.
Sadness as a great songwriter passes away – read the article https://www.donegaldaily.com/2012/03/23/daniels-sadness-at-death-of-donegal-irish-music-legend/
In the next few weeks we have got brand new singles from Nathan Carter, Derek Ryan, Jason Mc Gilligan and few others
Dancing Dates
Fri 23rd March
Josies Country Tavern – Letterkenny
Jimmy Buckley & Band
Fri 23rd March
The Melon Country Hotel – Omagh
Robert Mizzell & Band
Sat 24th Marc
The Riverclub – Castlefin
Nathan Carter & Band
Sat 24th March
The Ryandale – Moy
John Mc Nicholl & Band
Sat 24th March
Allingham Arms Hotel – Bundoran
Declan Nerney & Band
Mon 26th March
Bushtown House Hotel – Coleraine
Declan Nerney & Band
Congrulations to Irish Country Music Star Mike Denver and the bride to be Liz Gannon on there forth-coming wedding.
The 32-year-old got down on one knee earlier this month when the couple were on holidays in the US.
Mike said: "It was time at this stage. We were out in Las Vegas on holidays and I asked Liz to marry me. "It was half planned – I planned it in my head for a while.
"Liz is a great girl and we have been together for eight years and more now so it was the right time. Im sure all Mike's fans wish them well in the future life together.
You can also check out my website which is www.keepitcountryradioshow.co.uk for all the latest in Irish Country Music
Until the Next Time – Keep It Country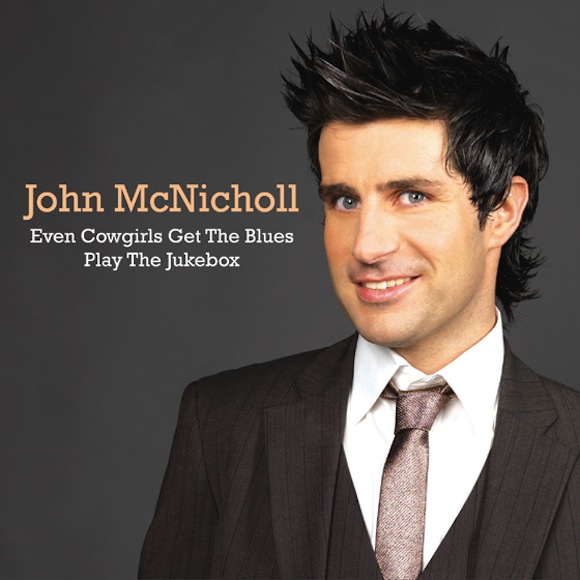 Tags: