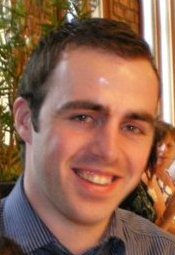 SINN FEIN councillor Jack Murray has written to all fellow councillors on Donegal County Council urging them to support his emergency motion on Monday.
Cllr Murray wants councillors to instruct council staff not to use Government laws to collect the household tax.
The full letter is revealed here:
Open letter to all members of Donegal County Council
A chara,
You may be aware from recent media reports that I intend to submit an emergency motion to Monday's Council meeting.
The motion will read as follows:
"That Donegal County Council will not use the power it has been given by section 14 of the Local Government (Household Charge) Act 2011 to access information held by utility companies for the purpose of identifying potential liability to the household charge".
This is a reference to the powers granted to the council in the Household Charge Act and can be viewed at the link below:
http://www.irishstatutebook.ie/2011/en/act/pub/0036/sec0014.html#sec14
We are all aware of the huge opposition to this tax among the population of Donegal and, while the ultimate decision as to whether or not the Household Charge Act is repealled lies with the TDs in Leinster House, this is a chance for us as councillors to protect those householders who are unable to pay the charge and those who are making a stand in solidarity with their neighbours who cannot afford it.
I believe that this motion presents a great opportunity for all members of the council to put politics aside and show unity in defence of the people we represent. As such, I would ask that you support this motion.
Go raibh maith agaibh,
Is mise le meas,
Cllr Jack Murray
Tags: