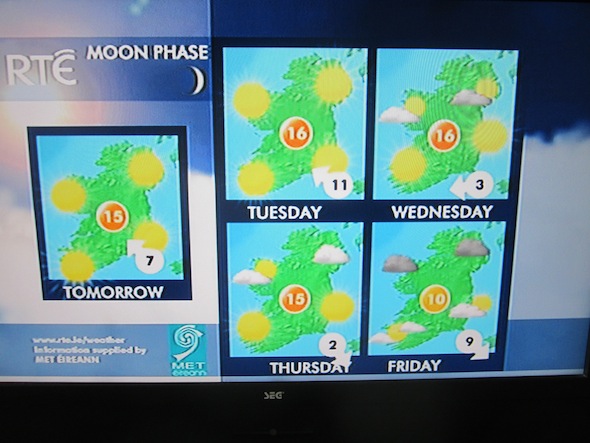 DONEGAL'S mad March heatwave is set to continue until Friday at least, Met Eireann has said.
Qualified forecaster Gerry Murphy says our hot weather bubble will burst on Friday as temperatures drop to 13C at the end of the week.
"But between now and then we will have warm humid air over the country and because Donegal is away from the eastern coastal breezes it will be warmer there," said Gerry, from Met Eireann.
Temperatures hit 20C at weather stations at Finner Camp and Malin Head on Sunday.
Today, Monday, will be another warm day with hazy sunshine with temperatures peaking inland at 19C – or even 20C.
The rest of the week looks like this:
Monday night will be cool with light southeast winds and temperatures will fall to 4 or 5 degrees. There'll be clear spells and mist will thicken to fog in places again.
Tuesday, Wednesday and Thursday will be dry days with hazy sunshine. Temperatures in the afternoons will reach highs in the mid to high teens generally, but will be significantly lower at the coasts of the south and east with winds coming in over the sea keeping it cooler there. Winds will be light southeasterly through to Thursday when they look likely to become variable for a time before turning to the north.
From Friday it looks like a return to cooler weather as light northerly winds become moderate for a time. There may be a little light rain or drizzle in northern areas on Friday but apart from that it looks like the extended outlook through next weekend is also for dry albeit colder weather with a frost on Saturday night.
Tags: