Daniel O'Donnell has admitted he feels "strange" about having his own visitor's centre.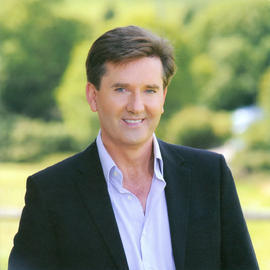 The world's first Daniel O'Donnell Visitor's Centre will open in Dungloe on May 6th.
The millionaire singer, 50, will officially open the centre but admits it will be an unusual occasion.
"It seems really strange to have a Visitors Centre in my name but I was approached about it sometime ago and I thought that it would be a good place to house all the awards and discs I have received over the years so that any fans that are interested can see them too," said Daniel.
The centre, which will also have a restaurant, is being built in an old National Irish Bank building.
The idea for the centre came from Daniel's close friend and local businessman Pat 'Nora' Gallagher.
Mr Gallagher said the centre will contain dozens of unique items belonging to Daniel which the star donated.
"It will also feature videos of various events in my career like my wedding (our wedding outfits will be on display!) receiving the "Red Book" from Michael Aspell on "This is your Life", receiving my MBE Award from Prince Charles and many more events," revealed Daniel.
Thousands of Daniel fans from across the globe are expected to turn up for the official opening this summer.
"I hope that if you are in the area you will make time to pop in and see it for yourself," said the star.
Tags: