The country's most famous amateur weatherman has rubbished claims that our current glorious weather is a taste of things to come this summer.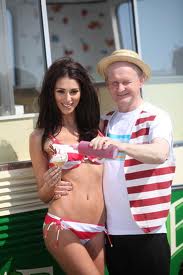 Postman Michael Gallagher has successfully predicted the weather for many years using the signs of nature.
The Co Donegal man, who has written a book about predicting weather, has always been accurate with his predictions for sun and snow.
He famously cost bookmaker Paddy Power a cool €70,000 in bets when the bookmaker paid out early after Michael successfully predicted a white Christmas two yeas ago.
But despite the sweltering temperatures of the past week, Michael has put a dampener on forecasts of a sweltering summer.
He said "I certainly wouldn't be going out and buying a bucket of sun cream just yet.
"It's way too early to tell and those who are predicting a long, hot summer are just guessing," he said.
In fact, the Glenfin man says that if anything we are in for a bit of a cool spell in the coming weeks.
"People will laugh at me but I think we could have another cold snap just yet.
"Getting heat like this so early is never good and I think it could turn quite cold again fairly soon," he said.
Michael continues to pick up all sorts of tips form the older people in the hills where he does his daily post round in the hills of Donegal.
Michael, whose book Traditional Weather Signs, is a best seller, has got one word of advice for those wondering if we're in for a record summer.
"I would tell them to get out there and enjoy it now while we can. Stop wondering about it when it's here.
"Make the most of it now while it's here," he said.
Tags: