MEP Pat the Cope Gallagher has welcomed further efforts at an EU level to bring down the cost of mobile phone roaming charges.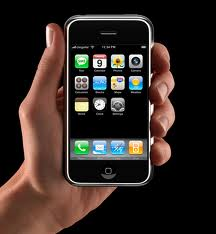 The move will affect many Donegal customers because of their close proximity to the border.
Pat the Cope said today "Mobile and smart phone users can look forward to cheaper roaming costs from this summer as the European Parliament has finalised an agreement on the future of roaming for both the wholesale and the retail sector."
"Making a telephone call, sending a text message or consulting your emails whilst on holiday abroad in Europe will no longer cost a fortune.
"The tariffs for mobile roaming within the European Union will substantially decrease in the next two years."
The new roaming charges will progressively go down and by July 2014, the aim is that roaming consumers will pay no more than 19 cents to make a call and 20 cents per megabyte of data.
The cost of receiving a call will fall to 5 cents and sending a text to 6 cents.
"Probably the most significant step forward for consumers in this Roaming regulation is the low cap on the roaming costs for data – from no caps on the costs per Megabyte so far to 0.70 EUR this summer and 0.20 EUR in 2014."
"From July this year, people will get a warning text message, email or pop-up window when they are nearing 50 Euros worth of data downloads."
The European Parliament will be voting on this decision in May and consumers travelling abroad can expect to receive lower bills from 01 July this year."
Tags: