UPDATED: We hope you all enjoyed this April Fool!
A Donegal man has scooped a share in the $640 million lottery fortune.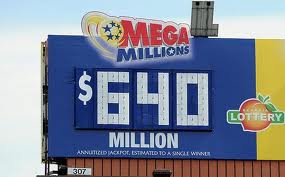 The man, who is in his early 20s, only moved to America three months ago to find work.
He had been working as a lifeguard at Convoy Leisure Centre, but lost his job there.
The man, who is not believed to be married, is from the outskirts of Letterkenny.
He is one of three winning tickets in America's biggest ever lotto draw and will pick up a cool $213 million.
He is thought to be the biggest ever Irish lottery winner.
Amazingly the man told reporters that he was down to his last $20 when he decided to buy the ticket.
The man said he did not know what he was going t spend his fortune on admitted he was a major Finn Harps fan and would be making a substantial donation to the club.
He also revealed how he is now planning a round-the-world trip before returning to Donegal in a year's time.
His first purchase will be today however, when he revealed he is paying off his parent's mortgage on what is coincidentally his mother's birthday – April 1st!
Tags: