An exciting new entrepreneur support programme designed to create sustainable knowledge and technology businesses is to be set up between Letterkenny Institute of Technology and Sligo IT.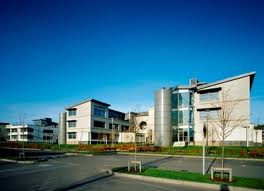 New Frontiers is perfect for anyone who has an idea or is in the process of developing a new product in the following sectors: food & consumer products, information & communication technology, engineering & electronics, medical devices, biotechnology, pharma, digital media and eligible internationally traded services.
The programme is funded and coordinated by Enterprise Ireland.
This programme will be most beneficial to high-potential entrepreneurs with the commitment and capability required to develop and deliver sustainable businesses. In the future it is anticipated that the programme will produce a pipeline of companies eligible for Enterprise Ireland's high-potential start-up (HPSU) supports.
According to Patsy Donaghy, CoLab Manager, "The focus of the New Frontiers programme is developing people into entrepreneurs – laying the foundations and imparting the entrepreneurship skills needed to move from business concept to reality. In essence surrounding these people with the expertise and information they need to turn their idea into a viable business."
The core element of New Frontiers is a six-month intensive programme which will focus on developing the person's entrepreneurial abilities, equipping them with the skills they need to run, and crucially to develop, sustainable businesses. The programme will be delivered over 3 phases.
LYIT and IT Sligo is now inviting people to apply for the first phase of the programme (28 places) where their business idea and their capabilities as a potential entrepreneur will be tested.
During this part-time 8 week phase the participants will benefit from workshops on the business value proposition, market research & validation, sales training and financial management. The deadline is 12 April, 2012.
After phase one is completed, participants will then be selected for the second phase (12 places) based on the viability of their business, where they will receive financial support of €15,000 from Enterprise Ireland as they focus all their efforts on developing a business during this six-month period. They will also be given office space in the Institute of Technology's incubation centre, mentoring and access to networking opportunities with potential investors.
The New Frontiers programme is now inviting applications before the deadline of 12 April for a programme start on 5 May. To apply for the New Frontiers programme contact Patsy Donaghy at LYIT on 074 91 86703 or email Patrick.donaghey@lyit.ie
Tags: