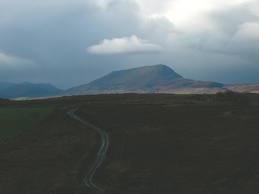 MET EIREANN has tonight warned that the hills of Co Donegal could be hit with snow – just a week after our mini heatwave.
But it's nothing to get too worried about, said a spokesman, who said snow could fall over higher ground overnight.
He said: "Showers are continuing into the night, but there will be outbreaks of rain or drizzle developing in the north overnight and rain will slowly move southwards during Tuesday.
"Some rain/sleet mix is possible after the main band of rain passes, and there will be wintry showers in the north of the country under clearer skies.
"The showers will be mostly of rain here, and snow is likely in Co Donegal but falling mainly on high ground. Overnight lows of 2C in Co Donegal."
Further showers of hail and sleet over higher ground in the county are predicted for Tuesday afternoon.
Tags: