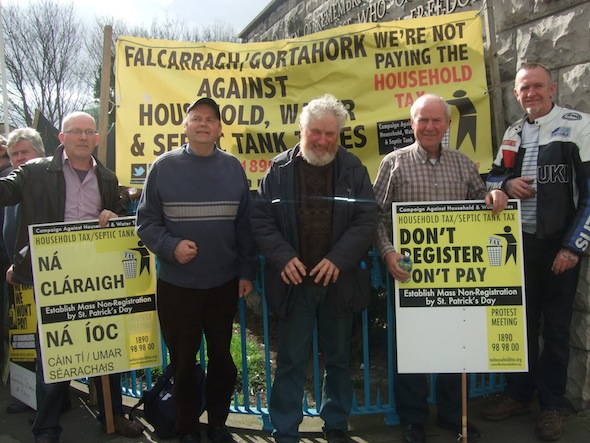 DONEGAL County Council's director of finance services Gary Martin has admitted that three in four households in the county have NOT paid the household tax.
Mr Martin said that only 25 per cent of those liable had paid.
There was a "substantial element of protest" associated with this rate, Mr Martin said in an interview with RTE.
"I think there has been a substantial anti-payment campaign reflected in Donegal from the very early days of this year with regard to the payment of the charge and that clearly has had an impact on the numbers that have paid on the ground," he said.
Meanwhile Socialist MP Joe Higgins will address supporters in Letterkenny this evening.
He will speak at the Station House Hotel at 8pm.
* Pictured Above: Can't Pay protestors from Falcarragh/Gortahork in Dublin on Saturday.
Tags: