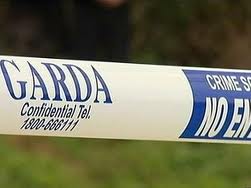 SENIOR Gardai have hit out at a policy which sees half the annual transport budget of the force spent on repairs – as it emerged one car which collided with a donkey in Donegal cost €4k to fix….more than the car was worth.
The Association of Garda Sergeants and Inspectors has called for a cost-benefit analysis to be carried out on the Garda Transport Fleet.
Delegates at the association's conference in Wexford say half of the annual budget of €24.5m is spent on repairs.
The AGSI said money is being wasted on a fleet of cars, vans and bikes that is ageing and deteriorating and they cannot be expected to provide a service with poor quality vehicles.
Sgt Paul Wallace from Donegal said that a vehicle that had been in service almost six years in Co Donegal had recently been involved in an accident with a donkey, and was being repaired at a cost of €4,000.
The accident happened in Gaoth Dobhair.
This cost was higher than the value of the vehicle, which would soon pass 300,000km and would need to be taken out of service.
"From a cost-benefit analysis viewpoint it does not make economic sense to spend exorbitant sums of money on major repairs for old vehicles."
Sgt Wallace said that because the Gardai owned rather than leased its fleet, when a vehicle was damaged beyond repair it was taken out of duty and no replacement was supplied in the current economic climate.
He said the Garda fleet was ageing quickly and this issue had to be addressed immediately if gardaí were to retain the standard of transport they needed to meet their obligations.
Tags: