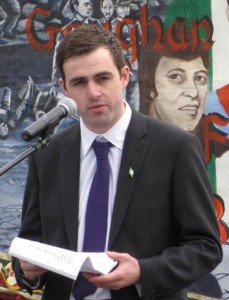 Sinn Fein councillor Jack Murray has said that Donegal cannot be punished for its 'overwhelming resistance' to the household charge.
Cllr Murray insisted today that there was a perfectly good reason for Donegal having the lowest compliance rate in the state.
He told donegaldaily.com: "At 25%, Donegal has the lowest uptake of the household charge in the twenty-six counties. This is to be expected in a county which has been neglected by consecutive governments in terms of investment in infrastructure and job creation.
"Obviously a county with an unemployment level which is way above the national average will have a higher percentage of people who cannot pay new taxes."
"Wealthy householders in the leafy suburbs of Ballsbridge and Dun Laoghaire may be more willing to pay the €100 fee as they are happy with the services they are provided. They do not have to manoeuvre potholes everyday or battle for adequate social housing. They are not watching there children emigrating in their thousands."
He claimed that Government threats to penalise councils with a low uptake of the household charge is 'another move to protect the wealthy and penalise the poor'.
The Inishowen county councillor went on: "The government is telling those families who didn't pay because they were dissatisfied with local services that they will now get worse.
"This is an outrageous position and is further evidence that the government is completely out of touch with the reality faced by ordinary people.
"Fine Gael and Labour Councillors in Donegal who have direct contact to their colleagues in government need to stand up to the bullyboy tactics of their parties and defend the interests of the people they represent."
Statements from other county councillors from all parties are welcome on donegaldaily.com. Email info@donegaldaily.com.
Tags: