The LYIT School of Tourism has begun a unique overseas arrangement with a college in Germany.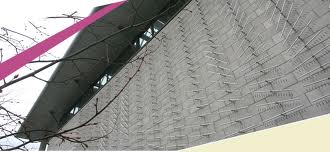 A bi-lateral arrangement for students to study abroad has started for local tourism students with Bremerhaven University in Germany.
The first group of students travelled to Bremerhaven at the beginning of March to undertake a semester of study on the highly regarded Cruise Tourism Management programme.
Iosif Ciobanca, originally from Romania, but living in Ireland and studying International Tourism and Hospitality Studies at LYIT School of Tourism is delighted with the opportunity.
"This exchange gives me a great chance to review the areas of the industry where I might further my career in the future. The growth of Cruise Tourism is interesting, even with the growth in Cruise Liners visiting Killybegs where I study".
Ciarán ó hAnnracháin, Head of Department of Hospitality and Tourism, also travelled to Bremerhaven and met Prof Dr Alexis Papathanassis, Programme Director and Aleksandra Rupietta, Erasmus Co-ordinator.
"There are many distinct advantages for students transferring to Bremerhaven for a semester of study. Firstly, Bremerhaven is a great city, with a fascinating maritime history, about the size of Cork, the city is big enough to give a different experience to students from Killybegs, but compact enough to feel welcoming.
"The Hochschule is in the centre of the city at the end of the main shopping street. It couldn't be in a better location. The Hochshule organises intensive German language tuition with the Goethe Institute for three weeks prior to the commencement of the semester. This gives our students time to settle in to the new surroundings and to meet with their study-buddies from the German school.
"Thirdly, the programme is delivered through English, which makes it much more attractive to Irish students travelling abroad for the first time".
Dr Sylvie Walsh, Erasmus Co-ordinator at LYIT is equally optimistic about the agreement.
"LYIT has been part of the Erasmus programme for a number of years now, but we find that the number of students coming to Letterkenny from abroad far exceeds the number of Irish students travelling abroad. Any opportunity that encourages Irish students to travel to Europe will get the full support of this office and Erasmus."
LYIT School of Tourism plans to introduce Study abroad and Work abroad elements in all new programmes.
Ciarán ó hAnnracháin explains "The hospitality and tourism industry is truly a global industry, but we are also aware that the four biggest markets into Ireland are Britain, the US, France and Germany.
"Any international placement or study programmes that provide our students with a cultural experience that better prepares them for working with or in these markets can only benefit their career progression. Our focus now is to expand our circle of partners in these four main markets and beyond."
Information on the hospitality, tourism and culinary arts programmes available at the LYIT School of Tourism visit www.lyit.ie.
Tags: