Forget Haye v Chisora, Khan V Peterson or even the possible meeting of Mayweather and Paquiao because the best boxing action of the year will take place in the Abbey Hotel on Easter Saturday Night.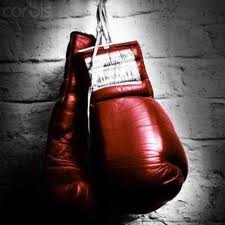 For the past eight weeks sixteen fighters have been putting themselves through their paces to ensure they are ready when the bell rings, for the forthcoming White Collar Boxing Fight Night in aid of Donegal Town F.C.
They have been put through their paces by the Fighting Fit Club and their trainers have seen blood, sweat and at times almost tears, as the fighter's ramp up their preparations for the big night.
The boxers have been honing all the relevant skills during their training sessions, learning the fundamentals of boxing. The intricate footwork has been polished, the bob and weave perfected, the all important punches landed and more importantly avoided.
Some of the names on this heavyweight whose who of Donegal boxers include Johnny Byrne, Gary Ward, Benny Byrne, Darren Moy and Ciaran Harley.
For those who don't know, White Collar Boxing consists of three, one-and-a-half minute rounds, and all boxers have little or no experience inside a boxing ring.
It is a brave step to climb inside the squared circle for the first time, so come along and show your support for our fighter's who have given up hours of their time in order to create what should be an extremely entertaining spectacle.
The event takes place on Easter Saturday Night, April 7th, in the Abbey Hotel. Doors open at 7.30pm and tickets are priced at only €10. As the great Michael Buffer would say: "Let's Get Ready to Rumble"
Follow us on www.twitter.com/donegaldaily
Follow us on www.facebook.com/donegaldaily
Tags: