Last week's debut column by mountaineer and all-round great outdoors guy Bren Whelan proved hugely popular. With Donegal's rugged and wild landscape on our doorstep, Brendan will continue to bring all the great things which our amazing county has to offer if we simply step outside. This week he explores the terrain around Urris.
By Bren Whelan
There's something about Urris!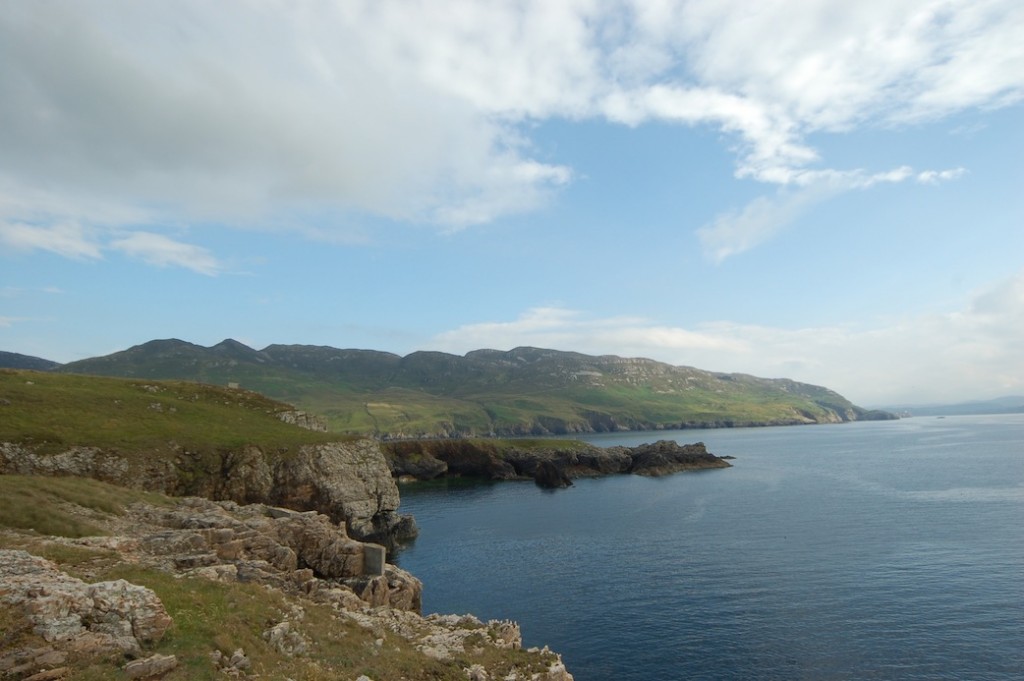 Steeped in history and tragedy, the Urris Hills are not the highest mountain range in Donegal, but they are a contender for one of the most scenic. This week we are going to look at this beautiful and undulating ridge line, which rises from the beautiful beaches at Dunree Head to the South West and onwards to the highest point of Raghtin More (502m) to the North East.
Tragedy on Good Friday
It's Good Friday, but the year is not 2012, it is 1941 and a Vickers Wellington bomber (W5653) takes off from an airstrip near Limavady, County Derry. It is working as part of a squadron that is providing top cover for British Merchant navy ships which have been falling foul of German enemy submarines. The German's have been hitting the supply lines hard and their effectiveness is starting have a serious negative effect on the British. After a number of hours on duty, W5653 starts to head home to base, but the plane's crew become disorientated in dense low level cloud whilst on route to their airbase at Limavady. In the early afternoon, during an attempt to relocate them-selves along the Donegal coastline, they sadly crash near the summit of Cnoc Iorras (417m) and as is the case with many aircraft crashes in the Irish mountains, they were only around 30meters from safely clearing the mountain's ridge line. On that date (April 11th 1941) six crew members lost their lives as the plane crashed at 160mph into the hillside. The crash site is located West of the well-known land mark the 'Gap of Mamore'. Today the site is marked by a cross which sits on the hillside above Lough Fad, which is one of Inishowen's highest lakes, but the remains of Vickers Wellington bomber W5653 have long gone.
Big Hill Feeling
For anyone planning to journey into the Urris Hills, be it for the full ridgeline traverse or a walk from the Gap to the crash site, you won't be disappointed, these small hills, have a real 'big hill' feeling to them. From the narrow ridgeline, the views stretch to the four corners of Donegal and on towards Scotland. But a word of warning to the less experienced, yet adventurous mountain traveller, please be careful not to fall foul to the beauty and seductive coastal charms of these special hills, because their rugged, craggy, scree covered slopes can be unforgiving and inhospitable on bad weather days, you have been warned!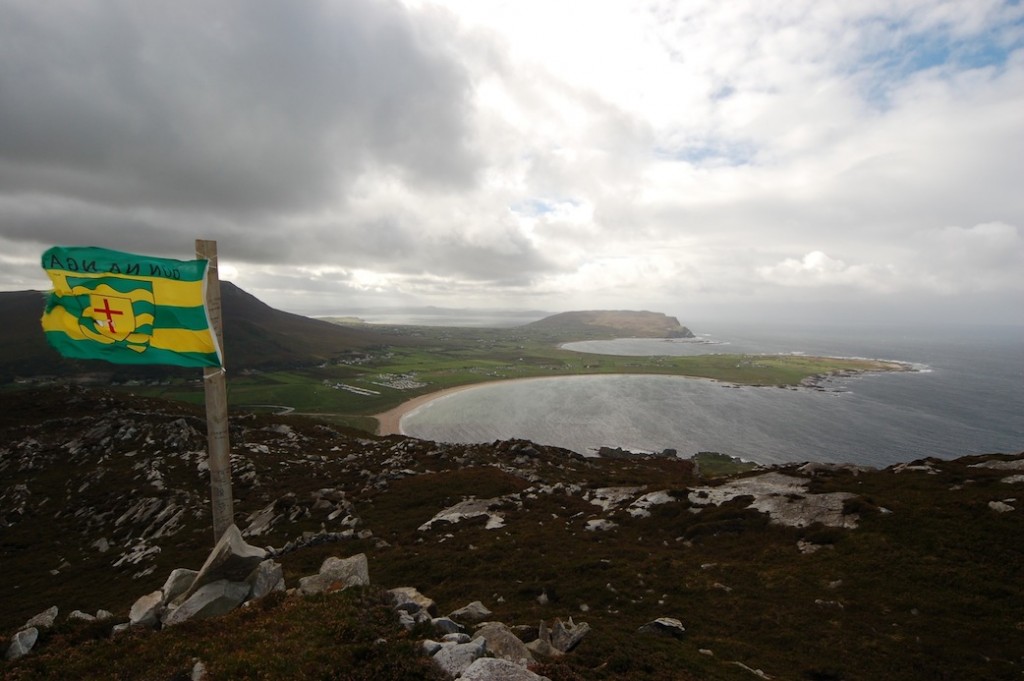 Map:
Sheet 3, OSI 1:50,000 scale
Detailed route info:
http://www.ufrc-online.co.uk/urris_hills.htm
Highest Peaks:
Cnoc Iorras 417m
Mamore Hill 423m
Crockmain 460m
Raghtin More 502m
Place Names:
Urris / Iorras = Peninsula
Urris Hills = The Hills of the Peninsula
Weather Forecast:
www.met.ie
Family friendly points of interest nearby:
Guns of Dunree
www. Dunree.pro.ie
Mamore Cottages – www.mamorecottages.com
Leenan Bay & Headland
Gap of Mamore
Glenevin Waterfall
Inishowen Tourism – www.visitinishowen.com
Next time: We will take a step into the vertical world of golden granite and soaring sea stacks, when we will look at the vast and seemingly never ending amount of rock climbing that's available in Donegal!
Tags: