A leading Donegal tax-adviser has warned the collection of the household charge will be used to target landlords not paying tax from rental and investment properties.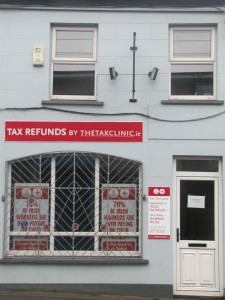 Michael Coll of Letterkenny-based The Tax Clinic has said the non-declaration of rental income is a huge issue for the Revenue Commissioners.
They will now be using the database from the collection of the household charge to arm themselves with vital information.
And he warned there is now reports that there are door-to-door checks on landlords complying…or not complying!
"Landlords have been cited as a target, with the mention of door-to-door checks in housing estates where it's known that there are lots of rented houses.
"It is suspected that many landlords don't register with the Private Residential Tenancies Board and don't pay tax on the income.
"Revenue may also be interested in the source of funds used to purchase their rental property and may wish to verify that the tax has been applied as required to such income," he added.
Michael says that during the boom years many people bought second properties in Ireland and abroad.
"These are now generating a rental income which they are obliged to declare on an annual Tax Return," he said.
However he says that help is on hand for people who can claim back against a raft of payments.
"On a positive note there are many allowable expenses that can help reduce any potential tax bill such as, Mortgage Interest, Insurance, Repairs & Maintenance etc."
To find out more log onto www.thetaxclinic.ie or call to their offices at 40 The Port Road Letterkenny.
Tags: