Well-known Letterkenny artist Redmond Herrity has received a major boost after being awarded the Derek Hill Foundation Award.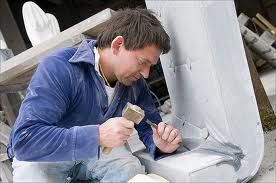 Redmond, the son of May and Danny Herrity from Leck, is to be presented with the award at the Glebe Gallery this evening.
Redmond has designed a large number of stone sculptures around Donegal and a cross Ireland.
The self-taught sculptor is enjoying a growing reputation as one of the finest sculptors in the country.
Tags: