What would be the last thing you would expect to come across after reaching the summit of Mount Errigal?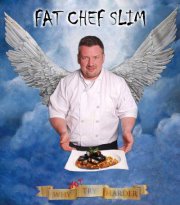 Okay Ronan Keating, a mermaid or Shergar would be probably high up on the list of answers.
But so too would 'Fat Chef Slim' Martin Anderson.
The well-known chef will be cooking stew on top of the famous Donegal mountain next Sunday, April 15th.
The charity trek and cook is in aid of the Donegal Mountain Rescue Team and donations of €5 will get you a bowl of Martin's famous stew and a bread roll!
The food will be dished out from noon which means Martin should be setting off from sunrise!
All are welcome.