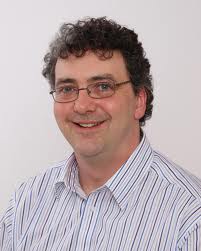 THE GOVERNMENT and the HSE is failing patients in Co Donegal, a local TD said today.
Deputy Thomas Pringle said the recent case of Thomas Keaveney from Convoy, who has been denied treatment in St Vincent's Hospital in Dublin has highlighted "the complete failure of the government's health policy".
Said the Donegal South West TD: "So much for money follows the patient. Clearly in Thomas' case he was getting efficient treatment and the hospital has been penalised rather than rewarded for treating him.
"Once again we see the most vulnerable people caught in the middle of a bureaucratic row within the health services. Minister Reilly makes much of his policy of money following patients but he needs to make sure that this happens, for too long sick people are being used as pawns in this on-going battle for funding between the hospitals and the HSE.
"St Vincent's has been instructed by the HSE to stop treating patients outside their catchment area and the hospital can no longer afford to treat patients such as Thomas. The hospital is operating on a deficit of over €7 million for this year and cannot treat any extra patients outside its catchment. The HSE has always refused to compensate St Vincent's for treating patients from the rest of the country and this case shows how this has been brought to a head.
"A former cancer sufferer who, as a result of his illness suffers from chronic pain is forced onto the airwaves to try and continue the treatment he so vitally needs. Surely patients like Thomas have suffered enough and are under enough stress without having to wonder where they will get their treatment from."
He said the HSE will have to pay for them to be treated anyway and it would be better that they continue to be treated where they are familiar with the staff and comfortable with the help that they are getting.
Mr Keaveney, Milltown, Convoy has been attending a pain clinic in St Vincent's Hospital Dublin since 2006 after being treated there for cancer since 2001.
When he attended for his most recent appointment on April 3rd he was told that he would no longer be treated at the hospital. The board had decided that due to cutbacks they could no longer treat patients from outside its catchment area.
Mr Keaveney told his story on RTE's Liveline today.
The hospital said it regretted its move but were following guidelines.
The HSE didn't come up with any reasonable response.