Donegal teenagers want to talk about sex and there's good reason for it.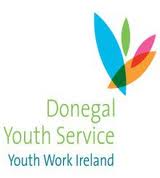 Donegal Youth Service are this week launching their second annual 'Let's Talk about Sex Week', which takes place on the 23rd-28th April.
The aim of the week is to promote healthy and supportive conversations with young people about sex, sexual health and sexuality.
They also want to encourage adults to get involved especially parents, family members, teachers, youth workers and all the key influencers in young people's lives.
As DYS Regional Director Lorraine Thompson explains, "we want to ensure that young people are supported in terms of having someone to talk to and make sense of all the mixed messages they get and to know where to go to find factual, understandable information."
According to a survey by UNICEF in late 2011 more than half of teenagers in Ireland use the internet to find out information about sex and many of these believe they can be reliably informed viewing pornography.
Lorraine says this can cause it's own problems.
"With the huge availability of pornography on the internet young people are getting a skewed and unnatural sense of sex and sexuality and this does not bode well for healthy relationships.
"For many parents this is problematic because their teenagers are not interested in having 'the chat about the birds and the bees' because they find it too embarrassing."
There will be a huge amount of events running across the week, including:
· A two-day Sexual Health Train the Trainer course entitled "Love Hurts",
· The Planet Youth Project in Ballybofey are working on a STI leaflet
· Health Promotion will be running Internet Safety for Parents sessions
· Letterkenny Youth Information Centre are devisng a drama piece on the akwardness of talking about sex as well as holding a screening of their "Lets Talk About Sex" film.
· The Breakout LGBT youth group are working on sexual health awareness
· Buncrana Youth Drop-in centre are doing a radio show focusing on sexual health
· Castlefinn Youth Club are having a sexual health awareness session
· The HSE are running two Social Networking Safely sessions with Parentstop
· Letterkenny Womens Centre are hosting a Real Deal Project
· The LOFT youth Project are organising a Parents information evening on talking to your child about sex
· The ' S' Word a young peoples sexual health awareness conference
Along side all of these events we are organising daily speakers on the Highland Radio Shaun Doherty show which includes sexologist Siobhan O Higgins.
Regional Director of Donegal Youth Service, Lorraine Thompson said the ideal scenario is that sex is talked about openly in a positive and healthy manner in homes.
"As a society we need to improve our attitudes towards sex and begin to initiate conversations with our children from a young age so that it is part of normal healthy development and not something to be embarrassed or ashamed about.
"This will help to ensure that our children are better informed and less likely to believe the myths that currently exist, but more importantly parents will be able to talk about their values and beliefs," she said.
If you would like to find out more about the events taking place you can access the Lets Talk About Sex facebook page at www.facebook.com/letstalkaboutsexdonegal
If you would like to add any events or information to the Facebook Page please forward to sheena.boyle@donegalyouthservice.ie or letstalkaboutsexdonegal@gmail.com
Tags: