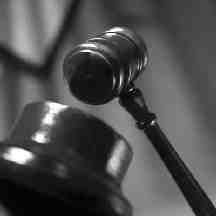 A CO Donegal man's lawyer has been told to tell him to 'get on a plane' and return to Ireland by a judge hearing drugs charges against him.
A court in Derry was told that 22-year-old Donegal man Conal MacGrianna, whose latest adress was Sandringham Drive in Derry, couldn't appear to answer the charges because he was on a deep sea fishing trawler off the coast of Australia.
He is charged with his three co-defendants with possessing cannabis resin and possession with intent to supply on April 15th, 2010.
When District Judge Barney McElholm noticed only three of the defendants were present, Mr MacGrianna's solicitor Donna McCauley said her client had contacted her two days previously using the trawler's satellite phone to say he would not be able to attend court.
The judge said the defendant "has joined a fishing boat of his own volition when he knew this matter was coming up was wasting court time".
However Judge McElholm joked that he was not going to issue a warrant for the Donegal man's arrest because to do so "would only cause a stampede within the PSNI to execute it."
The judge said the defendant should be told that when he returned to port in Australia on May 11th he should immediately board a flight and return to Derry for his hearing.
Or else.
Tags: