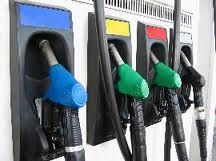 SPECIAL REPORT: AA IRELAND today told Donegal motorists to 'shop around' as increasing Government tax on fuel sent prices at some forecourts for petrol to €1.72c per litre.
Diesel too is costing more in recent days, averaging in a donegaldaily.com survey at around €1.67.9c per litre.
But a wide variation in the cost across the county has led to the 'shop around' warning.
As part of our investigation we want you, our readers, to send in the prices at your nearest garage or forecourt.
You can do that by leaving a comment below or emailing us to info@donegaldaily.com. We will collate all your information for the first comprehensive county-wide survey.
Once again our survey has found prices for both petrol and diesel cheapest at Border filling stations where garage owners are competing for business from Northern motorists.
The euro prices offered are better than most other garages in the rest of the county.
A spokesman for AA Ireland told donegaldaily.com: "Once again we would urge motorists to shop around if they can.
"Unfortunately in a large rural county like Co Donegal, the ability to shop around is limited for many people but where there is a choice, people should shop around."
The price for a litre of diesel has risen from 99c in 2008 to 167c now.
TAXES TOO HIGH
One politician – Buncrana councillor Ciaran McLaughlin – has called for fuel taxes to be reduced, arguing that current taxes are actually closing down businesses, leading to the loss of jobs and the loss of income tax revenues.
And one businessman in Letterkenny told us: "If the Government reduced tax so that a litre of diesel or petrol was €1, this country would boom again. I have no doubt about that."
As it is, many families in rural areas – faced with huge fuel, road tax and insurance bills – are now being forced to get rid of their second car.
In a letter to us this week, one mum who lives near Glencolmcille told us: "We've been a two-car family for 30 years but this week, when the old Renault Laguna finally broke down, we decided that we couldn't replace it.
"We just cannot afford it."
Please send us your views in the comment box below. And email us to info@donegaldaily.com with prices at your nearest forecourt.
Your comments:
Via iPhone: In atlantic stores in ballyliffin it's 173.9 and in Topshop up the road it's 171.9. Its hard to believe the government is getting 75% of that in tax. What the hell? – Daniel Friel
Via Facebook: Its 165.9 (for petrol) at the applegreen petrol station beside Clanree – Colin Treacy.
Via email: The new applegreen petrol station is selling diesel today for 155.9. That's the cheapest I've seen – Jim, Letterkenny