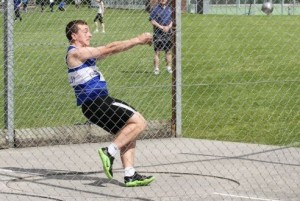 FINN VALLEY AC athlete Dempsey McGuigan has set an astonishing new Irish record – throwing the hammer 69.67 metres at a meet in England this weekend.
"It was a very encouraging start to the season and is actually just 23cms short of the qualifying mark for the World Junior Championships," said the club's Patsy McGonagle.
"Dempsey has just returned from an intense three-week training programme in South Africa and this has really added to his performance."
Meanwhile his clubmate Paul Leck won the Scottish University 5k Championship in a time of 15:21.
Tags: