Self-Management Course
The HSE is providing a self-management course for people with long term conditions and Carers of people with long term conditions that promotes self-care.  Self-care means looking after yourself and your general health so that you can manage your life and not just your condition. The course is free of charge and is run over six weekly sessions, each lasting 2 ½hours.  Courses are being provided acrossthe county.  If you would like some more information on this course or would like to book a place on a course, you can contact the HSE Consumer Services Department on 9189016 or email paula.quinn@hse.ie All enquiries are welcome.
Charlie Daly & H-Block Martyrs Sinn Féin Cumann Drumkeen
Lotto Results 11th Apr 05,09,21,23. No jackpot winner 2 match 3 Nos: €50 each John Joseph Trearty, Creeslough. Dessie o Donnell, Letterkenny. Next week's jackpot €2875. Tickets from any committee member €2. Go raibh maith agaibh.
Tyrconnel Martyrs Flute Band
Band practice in the hall as usual on Tue @ 7pm Learn to play the flute or drum. New members always welcome. Contact Patrick on 086 2366004 or just turn up on the night.
St. Mary's GAA
Bingo in Hall Tues @ 9 lotto results for 10/04/12 Denis Mc Elhill c/ Jack Blake Shelia Given Convoy, Martin Mc Namee, Convoy Jack Gillespie Killygordon, Rosaleen Houston Convoy, 5 with 2 counties  Next Week's €4400 Lotto's available from any committee members. Congrats to all who received their prizes from the Development Draw on Saturday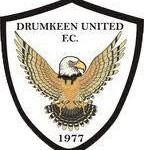 Drumkeen Utd
Our 35th Anniversary Free Members draw will take place in Jameson's Bar on Fri 4th May 2012.18 prizes to be won. Tickets €10 each or 3 for €20. All proceeds in aid of new Astro Turf training pitch. Tickets available from any club member or at the clubhouse (074 9134208)
Parish Hall
Anyone wishing to book the hall should contact Charlie Quinn on 91/34010 or 087 7728608.
Birthdays, Anniversaries etc.
Is there something happening in the area you think should be highlighted or if anyone would like a birthday or anniversary mentioned in the notes here on donegaldaily.com, also any photo's you would like published please feel free to email them to drumkeennotes@gmail.com
Drumkeen Notes
Anyone wishing to have material included please emaildrumkeennotes@gmail.com (Deadline Sun @ 6pm)
Tags: