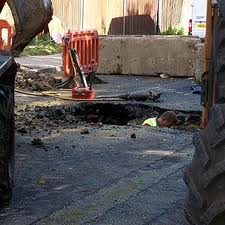 Sinn Fein spokesperson on environment, community and local government Brian Stanley TD, has warned that any attempt to bill households for the huge cost of installing water meters will be "fiercely resisted."
Deputy Stanley was responding to press reports today that a Department of the Environment spokesperson claims householders will have to pay the full cost of installing domestic water meters.
He said: "The news that the government wants to charge for the installation comes on top of mounting opposition to septic tank and household charges.
"The minister must have learned that people not will accept any more stealth charges. The article is further evidence of the minister's bad practice of government by spin and leak."
The Sinn Fein spokesman said the Dáil is in the process of finalising a draft report on reform of the water sector.
The report contains several recommendations on water metering and water charges. He said the Sunday Times story undermines that process and reinforces our belief that the outcome is a foregone conclusion.
"The story claims that the householder will be forced to pay for the full cost of installing water meters in households over a three year period. This is before householders receive any bill for use of water," said Deputy Stanley.
"Minister Hogan must immediately clarify what is the government's policy. He must take the first opportunity to come clean on this issue.
"Sinn Fein fully supports the upgrading of the water system. With leakage up to 40%, investment should be the priority.
"Sinn Fein believes that water metering and water charges are wrong. They will do little to prevent the water crisis this country faces. What we require is investment and an all island approach to water conservation."
Stanley added: "The installation of water metering is costly and hugely disruptive. Yet it will do nothing to improve our water system. Neighbourhood metering is already in place in many local authorities and is far more cost effective."
In conclusion Deputy Stanley called on Minister Hogan, "to make a full statement to the Dáil on the matter on Wednesday."
Tags: