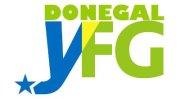 YOUNG FINE GAEL in the county has made a major boob – by describing the North as 'the Province'.
The term, used by direct rule British ministers and staunch unionists for 70 years to describe the North, was posted on Facebook early this morning by Young Fine Gael Donegal.
They were responding to a press release from Sinn Fein TD Padraig Mac Lochlainn in which he criticised the Government over its water charges plan.
The youth group posted a response directly to the Donegal North East TD. It read: "We'll study how you collect them in Northern Ireland, including the rises implemented across almost every District in the Province this year and take it from there!!"
The 'province' of course is Ulster – and includes Donegal.
You can read TD Mac Lochlainn's comments in our news section.
Later in a message left on donegaldaily.com a spokesman from Fine Gael didn't use the word 'Province' for the North.
He did say however: "Has anyone asked MacLochlainn where the return for the NPRF is by using it to fix leaky pipes?  Where is the return for investment?  That is not what the NPRF is for and they criticised Fianna Fail for years raiding it for projects with zero return.
"He also says it's to pay for greedy bankers in Europe.  At the end of the day we are using a utility which costs money to produce.    Someone has to pay for it.  Does he claim we should give electricity out for free as well?!?
"Maybe he can give the Government a few tips on collecting these charges seeing as Sinn Fein have been collecting them for years with the DUP in Northern Ireland.  Pure hypocrite.  Not only that but they implemented increases in domestic rates across almost every District in Northern Ireland this year.
"MacLochlainn and Sinn Fein need to cease speaking out of both sides of their mouths!!
Tags: