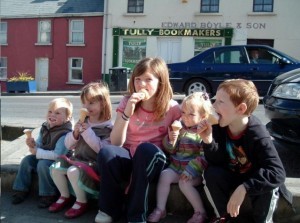 POLICE have cautioned against raising the hopes of the family of Madeleine McCann after Spanish officers confirmed they are investigating a reported sighting of the missing girl on the Costa del Sol.
Officers say there are up to three reported sightings every month.
Specialist officers are following up a tip-off received about 10 days ago that a girl with a "strong physical resemblance" to Madeleine was spotted in Nerja, 30 miles east of Malaga.
The possible sighting is being handled by the specialised and violent crime unit (unidad de delincuencia especializada y violenta, or UDEV) of Spain's judicial police, the Malaga-based Sur newspaper reported.
Scotland Yard detectives reviewing the case are liaising with their Spanish counterparts about the latest lead.
Madeleine was nearly four when she went missing from her family's holiday flat in Praia da Luz in the Algarve on May 3 2007.
The McCanns have strong links to Co Donegal with many relatives here. Kate and Gerry spent the Easter of 2007 here with Maddie just weeks before her abduction. She is pictured above with her cousins during that trip.
McCann family spokesman Clarence Mitchell said tonight: "Kate and Gerry are aware of this particular report from Spain. It was absolutely right that the police investigate any potential lead.
"Kate and Gerry remain very grateful for the co-operation of the police in the search for Madeleine."
Tags: