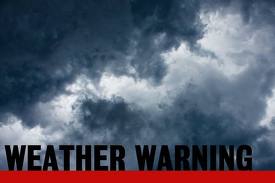 THE Barnesmore Gap in Co Donegal is "like a bottle" this morning after overnight hail showers.
Motorists have contacted donegaldaily.com today warning other road users to slow down on a five mile stretch from Ballybofey towards Donegal Town.
"It comes at you very quickly," said one motorist who pulled over to email us a short time ago.
"I was overtaking and suddenly realised the road conditions had deteriorated.
"Road temperatures are at freezing and the hail has formed a block of ice on the road."
Gardai are now patrolling in the area and have also warned motorists to slow down to suit the conditions.
Donegal will be battered by more hail showers, high winds and thunder as the day goes on before the winds ease later this evening.
Tags: