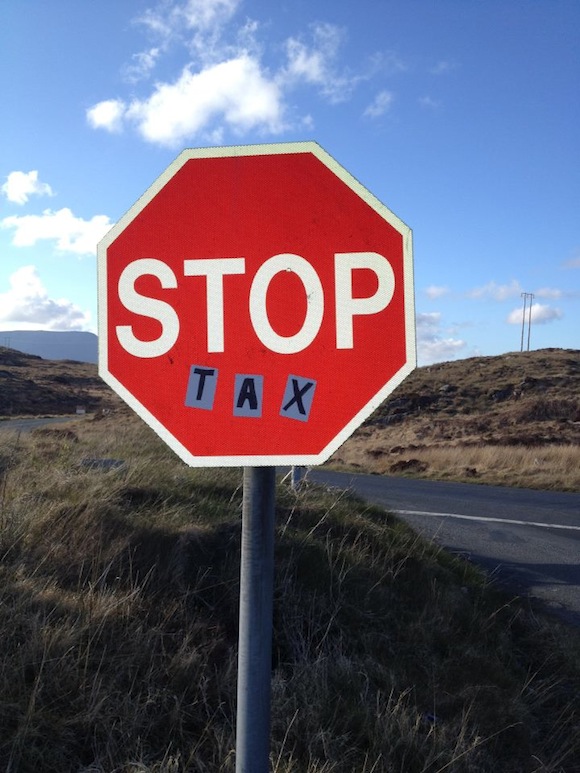 THE proliferation of signs across Co Donegal hitting out at water, home and septic tank taxes has increased.
But the latest attack on the Government is very simple indeed.
At the Glenveagh/Churchill crossroads, someone has added just three letters to a road sign.
It now reads: STOP TAX.
Unfortunately that is something that's never going to happen.
Pic by John O'Donnell
Tags: