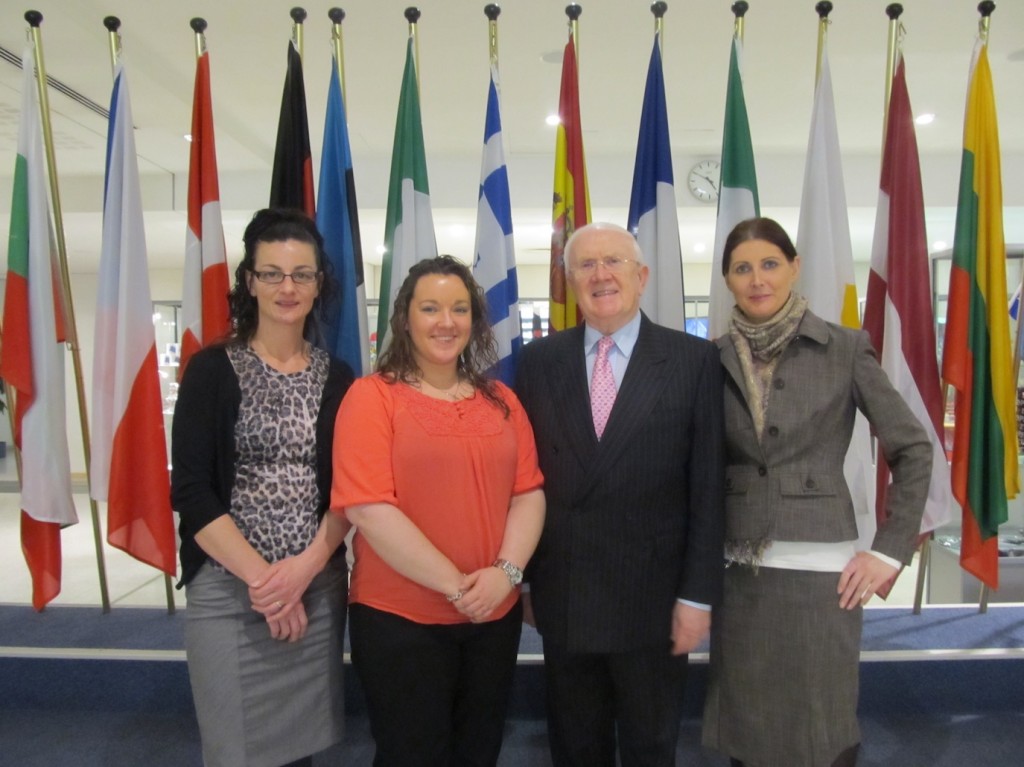 A group of LYIT Law students visited the European Parliament and met local MEP Pat The Cope Gallagher.
Second year law students Mathilde Green and Noelle Martin travelled with Dr Sharon McLaughlin, Assistant Lecturer in Law, to Belgium and the European Parliament.
The group were participating in the 4th International Law Week at LYIT's partner college KHLeuven (Belgium) along with participants from Lithuania, Poland, England, Scotland and Belgium.
As part of the project on the European Parliament the students visited the Parliament and met their local MEP, Pat the Cope. It was first time they had visited Brussels and the European institutions.
"The week has given students a feel for international study and a real insight on how European law is made," said Dr Lynn Ramsey, Head of Department of Law and Humanities at LYIT.
"We are looking foward to welcoming students from KHLeuven who will come to study law at LYIT next semester."