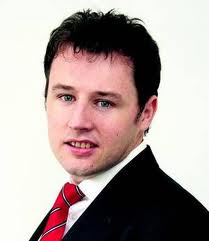 Fianna Fáil Spokesperson on Children Charlie McConalogue has expressed concern about the increased financial pressure on young families at this time of year due to First Communion costs, and has urged parents to resist the temptation to turn to loan sharks.
Deputy McConalogue was speaking after the latest figures revealed that Irish parents will spend a total of €33 million over the next few weeks on their children's First Communions, while the children themselves will be given a total of €20 million in gifts and cash.
According to a survey by the EBS published this week, the estimated cost of a Communion will be €554 per child, an increase up €75 on last year.
Deputy McConalogue commented: "This can be a particularly difficult time for parents who want to make their children's First Communion special and memorable.
"The cost of outfits and accessories, preparations and celebrations all adds up and suddenly families are faced with bills of hundreds and often thousands of euro at a time when they can least afford it.
"So many families get themselves into debt they simply cannot afford just to pay their child's First Communion costs.  It can be tempting to turn to loan sharks or other unreputable lenders, but this must be avoided at all costs. This is a vicious cycle that many families have fallen victim to in the past at and find it virtually impossible to get out of.
"Getting involved a loan shark will not help. At best, it will only make any debt crisis worse. At Communion time, I am appealing to families who are under financial strain to resist peer pressure and rein in costs in so far as possible, instead of turning to a quick fix financial solution with dangerous implications in the long-run."
Tags: