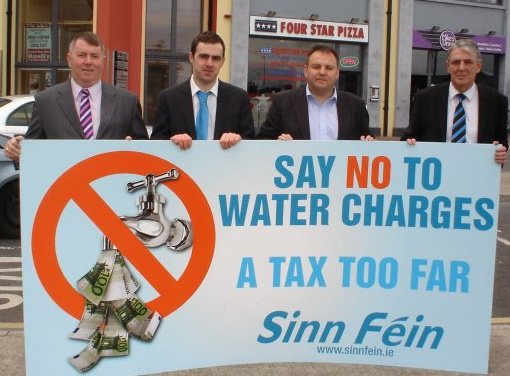 SINN Fein has launched an anti-water charge poster – as a Government minister apologised for the confusion surrounding the new taxes.
Leo Varadkar said people are struggling with bills and the cost of living is increasing and nobody in Government wanted to scare people.
Speaking on RTÉ's The Week in Politics programme he said the charges won't "come into play" for more than two years.
The Minister admitted that about 20% of older houses and apartments cannot be metered.
He suggested the charge could be estimated based on the size on the house and the number of people living in it.
The minister added the exact detail would have to be worked out by Government at a later stage.
Meanwhile Donegal Sinn Fein have launched a poster – campaigning against water charges.
Tags: