When Relay for Life Donegal committee was formed its goal was to attract 50 teams who would participate in the 24 hour relay for the Irish Cancer Society.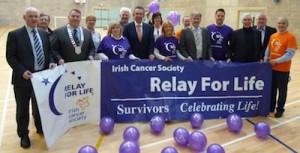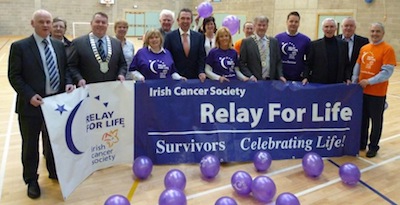 Yet again Donegal stepped up to the mark when the public information night saw over 70 teams voicing their desire to take part.
The committee was overwhelmed and heartened by the great response and decided, due to health and safety precautions, to close entries at 71 teams.
Young, old, in-betweeners, agile, less agile, clubs, businesses, families, schools and varying combinations of them all throughout Donegal have banded together to form the 71 teams.
What was asked of teams? To get a group of 15 to 20 participants together and to raise a minimum of €1500 per team. Now that is not a small request but the teams' enthusiasm and innovative ideas has meant that there is now a whirl of team fundraising events going on through Donegal.
The good and faithful coffee morning has been a huge money earner for the teams but the other ideas that have attracted lots of support include dog shows, Scrabble – a – thon, quizzes, Chain for Life, blood pressure checks, Titanic exhibition, Fancy Dress parties, Barn Dances, carrying 10kg bags of potatoes up Muckish, climbing Mount Errigal, Mr. & Mrs (with a twist!), bag packing, bucket collections, road races, pamper sessions, soccer tournaments – the list goes on and on. What imaginations we have here in Donegal! Check Relay For Life Donegal on Facebook for upcoming events.
What all the teams have in common is cancer – families and friends passed away, survivors, sufferers and those who want to raise funds so that a cure might be found.
Come and support these brave relayers – they will need your support and encouragement throughout their 24 hours on the track. Come and support the biggest 24 hour celebration to hit Donegal. 26th and 27th May in Letterkenny IT.
Celebrate. Remember. Fight Back.
relayforlifedonegal@gmail.com
Tags: